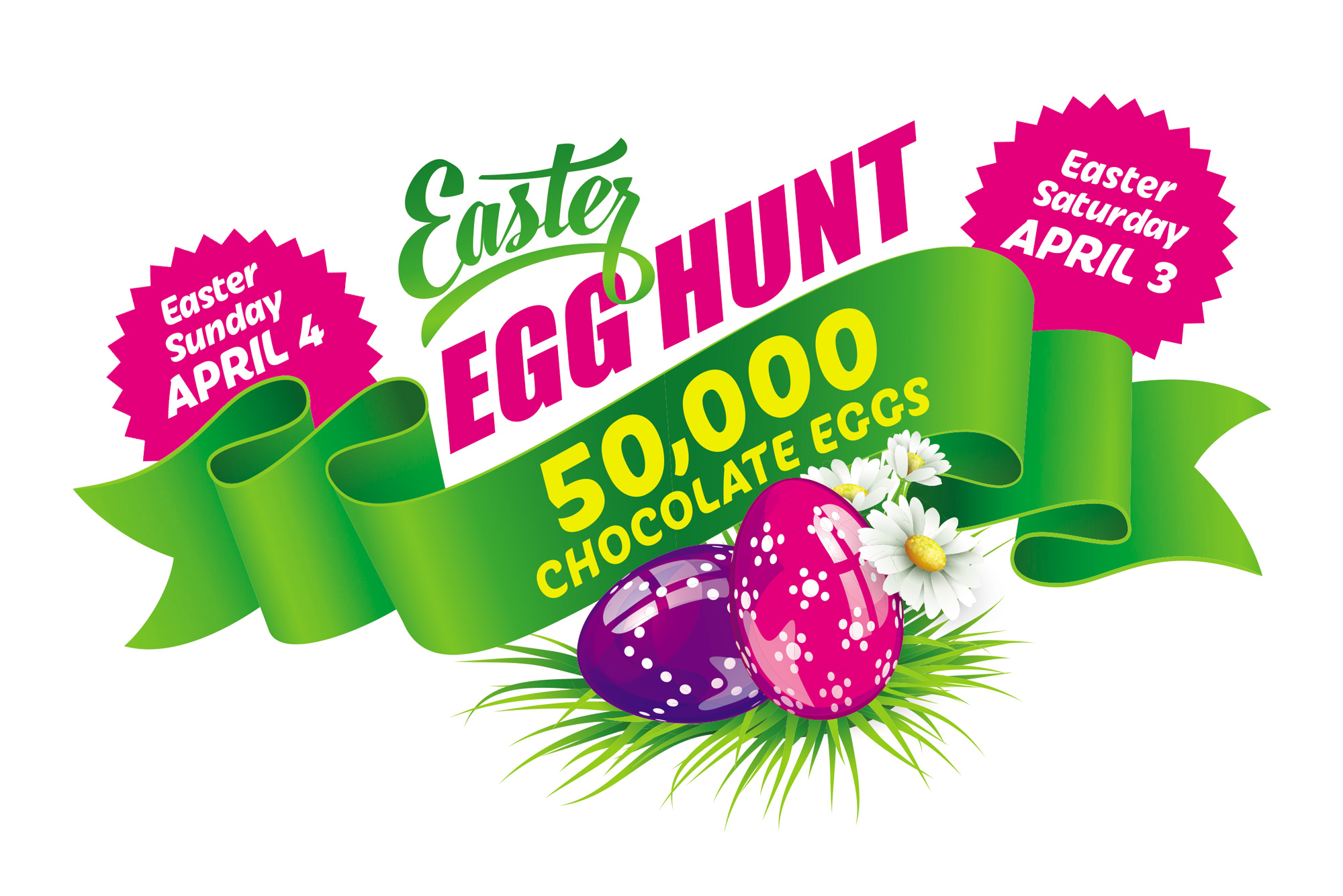 EASTER EGG HUNT 2021
50,000 Cadbury Easter Eggs to be found!
Hop on over to Funfields for our massive Easter Egg Hunts, Easter Saturday 3rd April & Easter Sunday 4th April. We will run multiple Mini Egg Hunts on the day for different age groups! Click here to see Timetable.
You can also meet the Easter Bunny and have your face painted.
Hunt is free for children 12 years or younger with a full price day ticket or Season Pass holder. Please pre book your free Hunt ticket online.
Guests 12 years and under using discounted tickets will need to purchase a $5 Hunt ticket at the gate on the day.